Hollywood on Netflix: Celeb-Centric Series and Films You Can't Miss
The world of stardom can often seem like something we mere mortals can only dream of, but behind the curtain, sometimes, it can be a world of deceit and darkness. The chance to pull back that cloak of riches and see genuinely into the world of our favorite celebrities is enticing. Because of this, it is no wonder that celebrity documentaries are so popular now.
But, with such a wide array of choices currently out there, it can be challenging to hone in and find the perfect Netflix celebrity shows or films. So, with that in mind, here is a comprehensive list of the best celebrity-centric films.
#1 Colin in Black & White (2021)
Colin in Black & White presents a fictionalized drama. It stems from co-creation with Colin Kaepernick, who narrates and stars in the six-part series, sharing his life's story.
Similar to Beckham, football player Kaepernick understands the repercussions that controversy can have on an athlete's career, reputation, and public perception. As a civil rights activist, Kaepernick faced criticism when he refused to stand for the national anthem during a 2016 game. Instead, he took a knee to protest police brutality and racial inequality. While Beckham faced widespread criticism, Kaepernick did garner some support. Nevertheless, both men share stories of pivotal moments that greatly affected their sports careers.
#2 Pamela, a Love Story (2023)
Pamela Anderson and David Beckham, despite their apparent differences in Hollywood, share similarities in their lives and respective docuseries. They both openly address the struggles they encountered following a public backlash. Beckham's removal from a World Cup qualifying game stemmed from an impulsive kick, while Anderson faced rumors and challenges following the release of a planned sex tape.
Both docuseries discuss the difficulties their children faced, particularly due to intrusive paparazzi. Watching "Pamela, a Love Story," one of the finest Netflix documentaries, provides a fresh perspective on Anderson for those who may not have taken her seriously before. Similarly, viewers gain insight into the challenges Beckham has weathered throughout his career.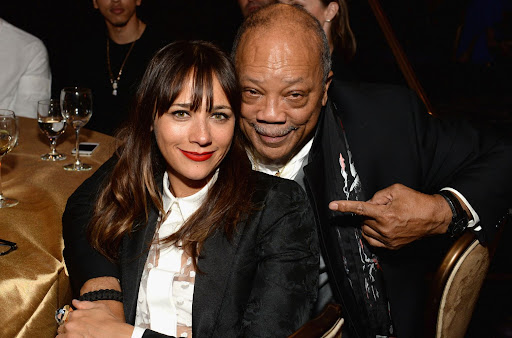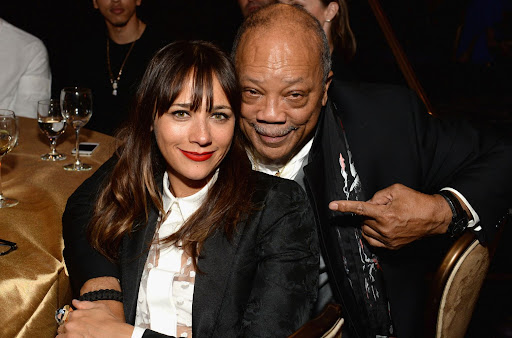 #3 Arnold (2023)
The first episode of this captivating three-part docu-series centers around Arnold Schwarzenegger's journey to become a bodybuilder, showcasing his drive and focus rather than just his acting career, which made him famous. Schwarzenegger, like Beckham, had a close yet somewhat strained relationship with his strict father, with both fathers pushing their children to work hard and succeed. Schwarzenegger openly discusses his struggles to be the best, his burgeoning movie career (similar to Beckham's modeling), and even his extramarital affair. Both Schwarzenegger and Beckham are hard-working, driven family men who achieved their American dreams in different ways.
If you are interested in Hollywood stars on Netflix, but cannot find all the films in your library, there is a reason for this. It's called regional restrictions. To watch Hollywood icons on streaming, you need to change Netflix region to the USA or another. The logical question is, how to change Netflix's region without moving to another country? It's simple, you need a good VPN service that can transfer you anywhere in the world. You just need to redirect your traffic through an additional server. With this life hack, you can get to know all the A-list actors on Netflix.
#4 Maradona: Blessed Dream (2021)
Diego Maradona, a legendary football player, sadly passed away at the age of 60 in 2020. Maradona: Blessed Dream portrays his life through a biographical drama, featuring multiple actors portraying him at different stages of his life.
Similar to Beckham, Maradona harbored ambitious dreams, which he showcased upon joining an international football league. Although Maradona led a life marked by more public indulgences than Beckham, both men faced public scrutiny. Maradona: Blessed Dream offers a captivating exploration of this pivotal figure in the history of football.
#5 Quincy (2018)
Quincy Jones, an influential figure in the music industry, stands out as one of the remarkable few to have achieved the prestigious EGOT (Emmy, Grammy, Oscar, Tony) accolade. It's no wonder that a captivating documentary, co-written and co-directed by Quincy's daughter Rashida Jones (known for her role in The Office) and Alan Hicks (known for Keep on Keepin' on), chronicles the incredible journey of this legend and the profound impact he has had on the world. This unmissable piece offers an honest and nostalgic retrospective, unravels the essence of Quincy Jones, and leaves his fans in awe.
From a security point of view, watching movies is a rather risky activity, just like any other activity on the Internet. If you are looking for a secure free fast VPN, try installing it as a browser extension. Even this simple security measure should be enough to protect against 95% of all vulnerabilities on the Internet.
#6 Captains (2022)
The docuseries "Captains" follows the journeys of six FIFA team captains as they strive to fulfill their dreams of qualifying for the FIFA World Cup. These captains represent Brazil, Croatia, Modric, Lebanon, Vanuatu, Jamaica, and Gabon teams, and each exhibits the same level of determination that Beckham displayed in his pursuit of World Cup qualification.
Additionally, "Captains" delves into the personal lives of these players and how they strike a balance between their unwavering focus and their families, much like Beckham did when he started dating Victoria and eventually became a father. These relatable narratives provide unique cultural and personal perspectives.
Conclusion
The lives of celebrities are different from ours and not always for the better. They are interesting to watch. Many of the stars have gone through difficulties that we, fortunately, will not have to face. How they endured these adventures and were able to find strength in themselves – watch their stories on Netflix.